Links with St Peter's Church
Earley St Peter's serves a diverse community and our Christian values help everyone in our community to learn, achieve and build strong foundations for the future.
St Peter's Church is next door to our school and there are strong links between our school and Church.
The partnership encompasses various aspects of the school, including; Collective Worship; Christian Festivals & Events; Religious Education; Fundraising and Joint Concerts with the School Choir and the Music School run by the Church.
Revd Hannah and Revd Philip are regular visitors to the school, are well known to the children and contribute significantly to supporting the Christian vision for the school. 
To find out more about our partnership and/or St Peter's Church visit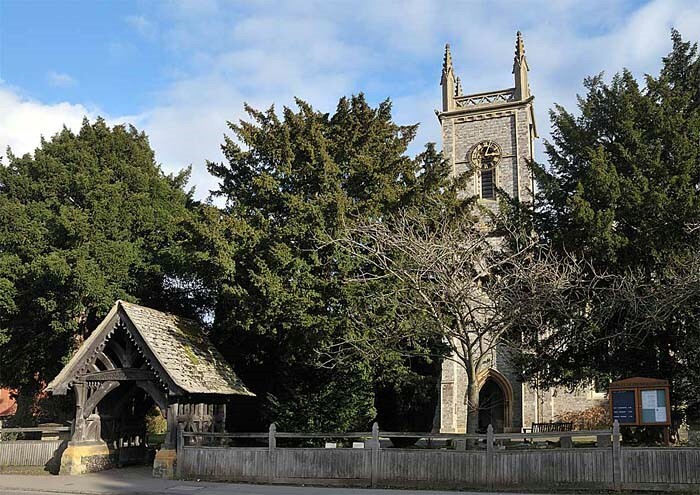 Children attend collective worship in the Church twice a week and we work closely with the clergy team who alongside leaders from other local churches, lead collective worship in school also.
At Easter, we even made the local newspaper, Wokingham Today, with the children's contributions to a flower display with a message of hope and new life for our immediate community.
Earley church in full bloom to offer message of hope - Wokingham.Today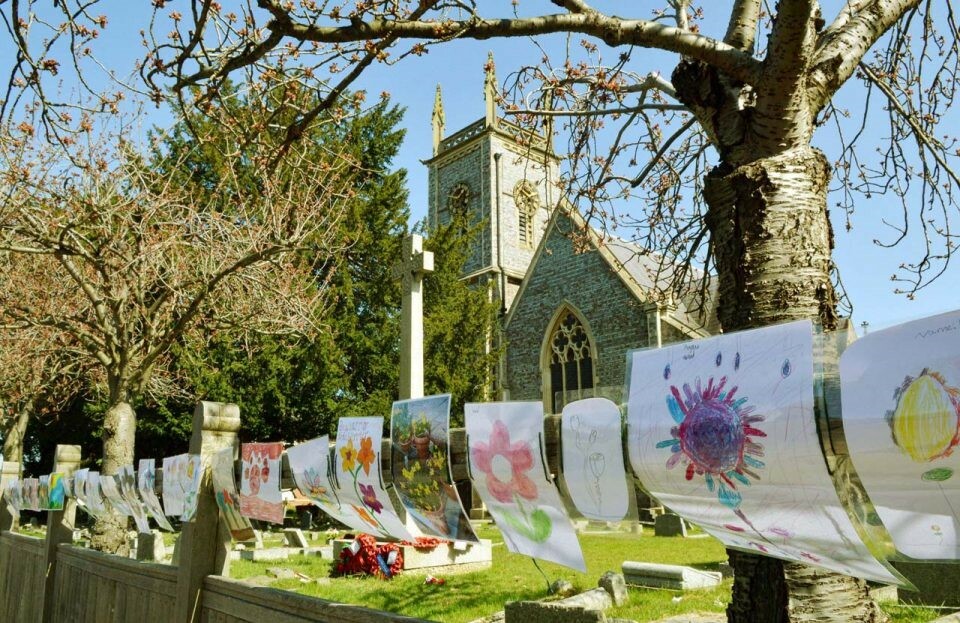 An Easter parade is on show in Earley, bringing a sign of hope to the town.
More than 200 people from across the community have contributed to the display of flowers outside Earley St Peter's Church in Church Road.
Each unique item has been painted, drawn or photographed, then laminated and installed outside the church and its halls, creating a colourful exhibition for people to enjoy on their socially distanced walks.
The church installed them in time for Easter Sunday, telling people that it was a sign of hope as lockdown conditions start to ease and a reminder that community life prevails despite restrictions.
Pupils from the neighbouring Earley St Peter's Primary School were among those taking part.
Headteacher Hester Wooller said: "We are delighted that the children at Earley St Peter's have created beautiful pictures of flowers to decorate the Church fence as a sign of hope and new life for all in our immediate community."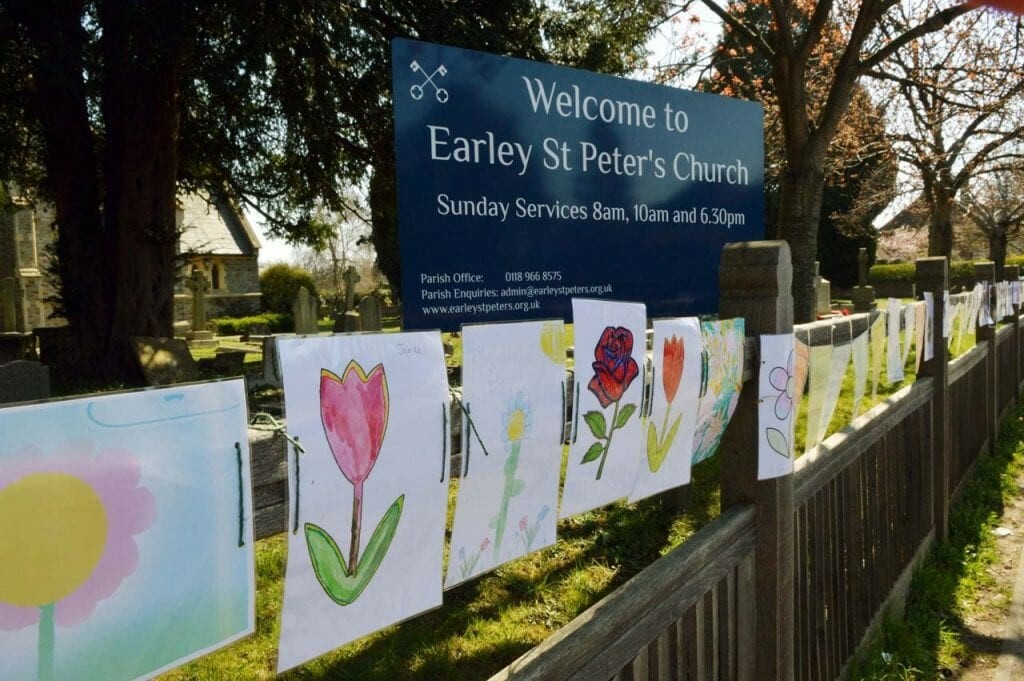 Flower pictures along the fence outside Earley St. Peter's Church over the Easter weekend.
And vicar of the church, the Revd Dr Philip Hobday, was equally pleased with the response.
"We wanted to show that despite the restrictions the church is still here, caring for and serving our community, building on our strong links with Earley St Peter's School and with other churches in the Earley Help Hub," he said.
"A pretty ordinary church fence has really come alive with people of all ages contributing to a sign of hope for the wider community – hope that the amazingly successful vaccination programme is bringing us, and of course the Easter hope of new life through Jesus Christ."
The display has been welcomed by Earley Town Mayor Cllr David Hare, who thanked churches for their work in reaching out to the community.
"Here in Earley, the churches have joined together to reach out to the local community with the Earley Help Hub, which initially obtained and transported food or pharmacy items for people and is now developing its work on debt, mental health, and more," he said.
"The flower designs are one more avenue of involving the community in the life of the church, giving people a focus in lockdown, and seeking to make the Christian message available to everyone."
Annual Events in the Church
St Peter's Church also hosts our major services during the school year which are led in turn by each Year group from Year 1 to Year 6.
Harvest Service
Our Harvest Service in the first half of the Autumn Term each year is led by Year 3.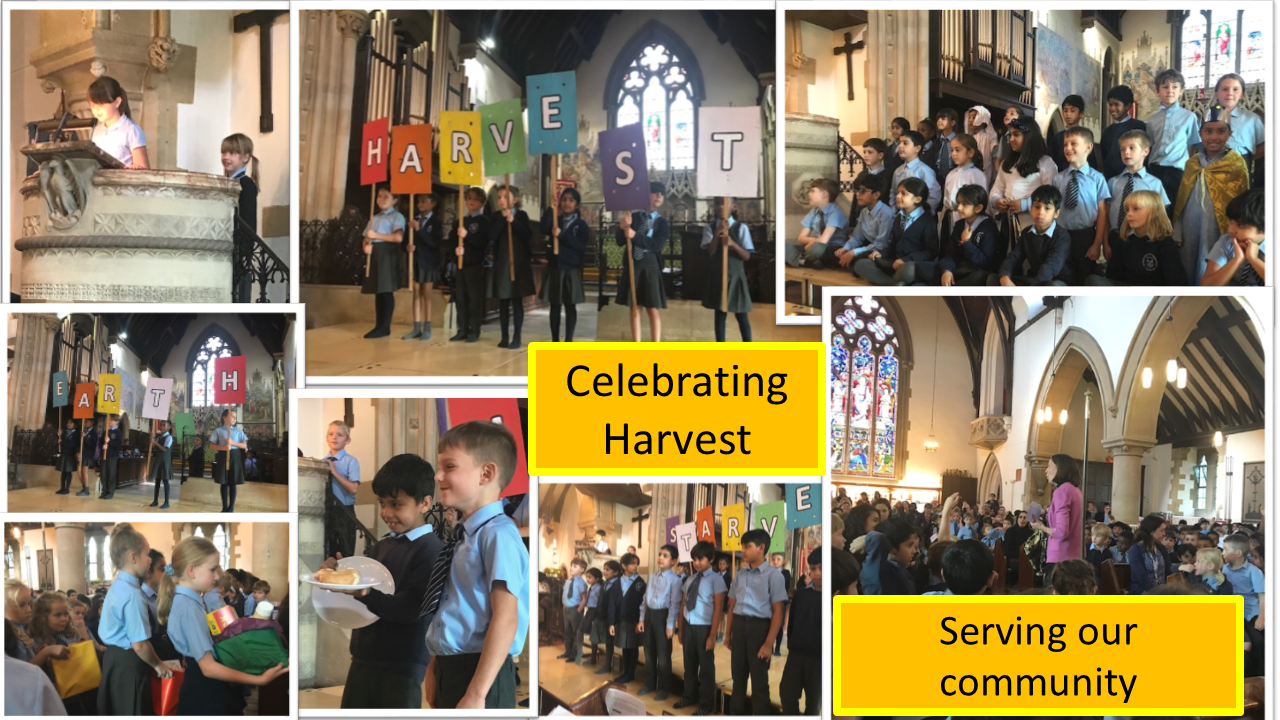 In line with our Christian Values at Earley St Peter's, the children collected food to donate to those that may be less fortunate. The children discussed the importance of Harvest and how through courageous advocacy, we are making a difference in our local community.
"Donating this food shows kindness and respect which are part of our Christian values."
"We are serving others by donating food and being kind."
"It is important to treat others as you want to be treated. If we were hungry, we would want people to help us."
 Nativity Service
At Christmas, we celebrate the birth of baby Jesus through drama, singing, dancing and listen to the narrators retell this story in our Nativity Service which is led by Year 1 and Year 2.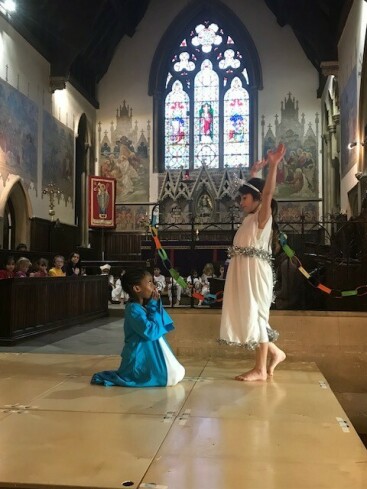 Carol Service 
Our annual Carol Service is led by the oldest children in our school.  The children lead the service with lessons read from the Bible whilst others act out the story and we all join together to sing many traditional Christmas carols.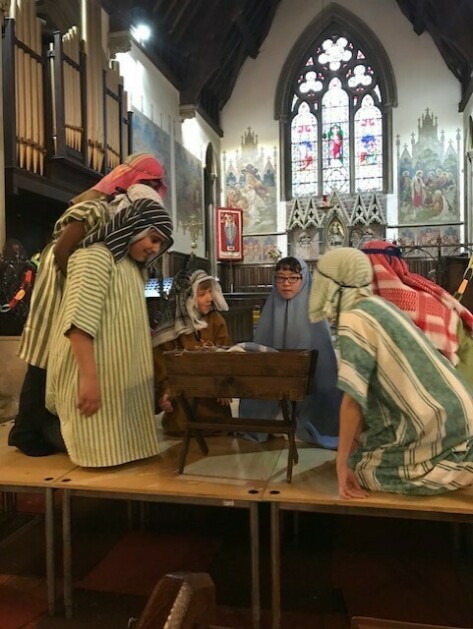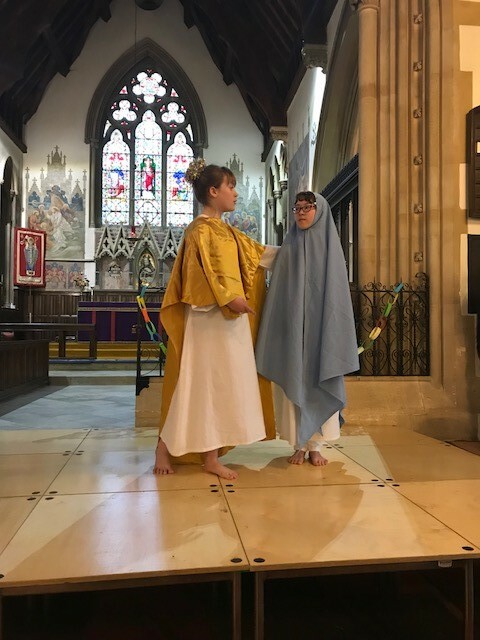 Easter Service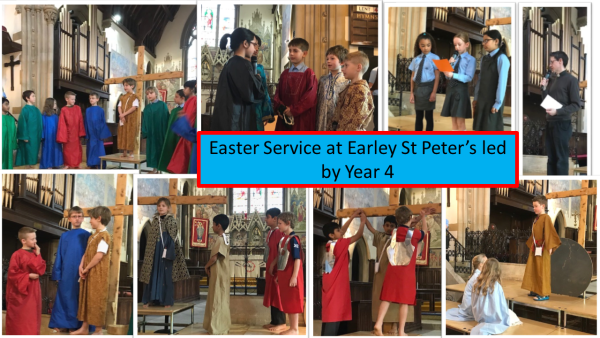 St Peter's Day Service
The Bible talks about the importance of good foundations.  Jesus tells Peter 'you are Peter and on this rock I will build my church' (Matthew 16.18).  We celebrate the life of St Peter in a service led by Year 5 pupils.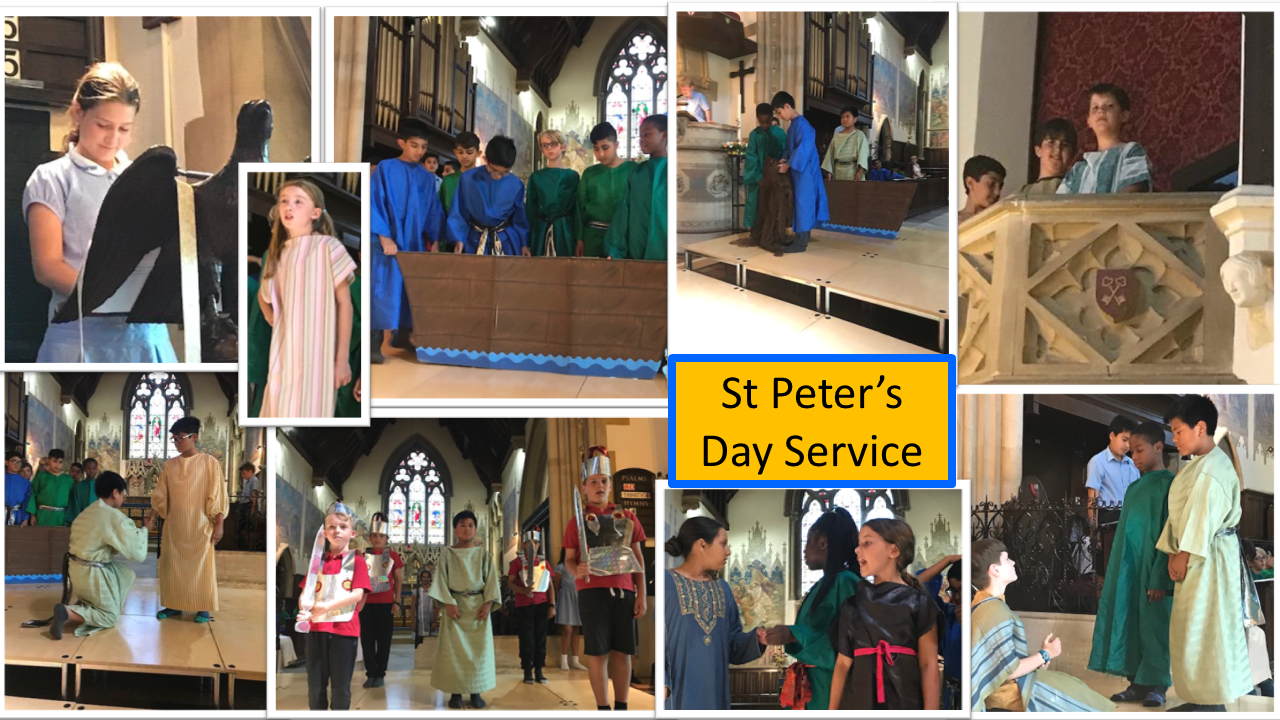 Year 6 Leavers
A time to reflect on the children's journey through Earley St Peter's and a time to celebrate their achievements before moving on to secondary school.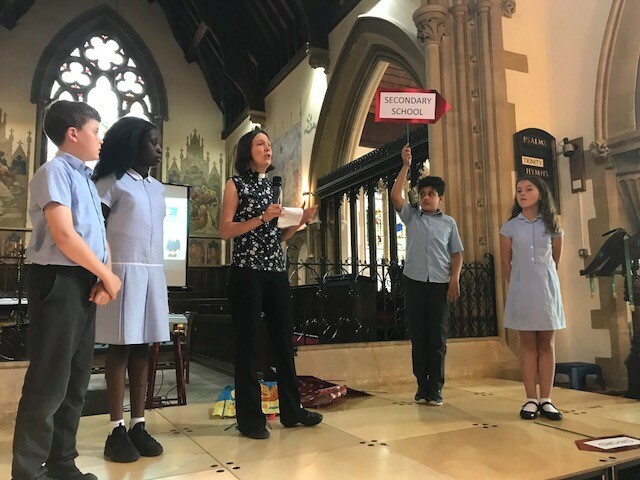 St Peter's Church holds many special memories for families at Earley St Peter's Church of England Primary School.